Sunday Jan 1 2023 Solemnity of Mary, the Holy Mother of God
7:30am | 9:30am | 11:30am
DAILY MASS SCHEDULE
Monday–Saturday: 8:15 a.m.
Wednesday: 5:30 p.m.
WEEKEND MASS SCHEDULE
Saturday: 4p.m.
Sunday: 7:30, 9:30, & 11:30 am
CONFESSIONS
Wednesday: 6p.m.
Friday: 9a.m.
Saturday: 10a.m.
"The greatest good of man in this world consists in
receiving Jesus Christ in Holy Communion"
-St. John Marie Vianney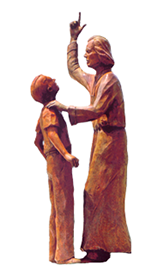 Our Website is currently under construction.
Please call 727.360.1147 if you cannot find the information you need.